Thank you for choosing to read books
From Our Family to Yours.
We thank God for giving us our little books
to work on together as a family.
I write the words then Ashlyn and Makenna Joy
help with the illustrations and
my husband, Mike brings all of the words
and the pictures together as they should be.
Our dream is to be "Here to Serve and
Make a Difference."
God is helping us and "we're gettin' there!"
What's your dream? With God's help you can
get there too! Wahoo!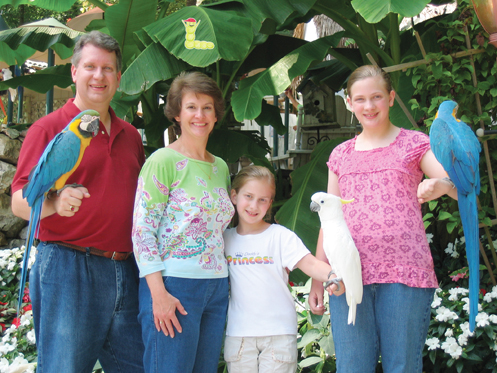 Mike, Kim, Ashlyn, Makenna Joy and friends
August 2009 at Parrot Mountain in Pigeon Forge, TN